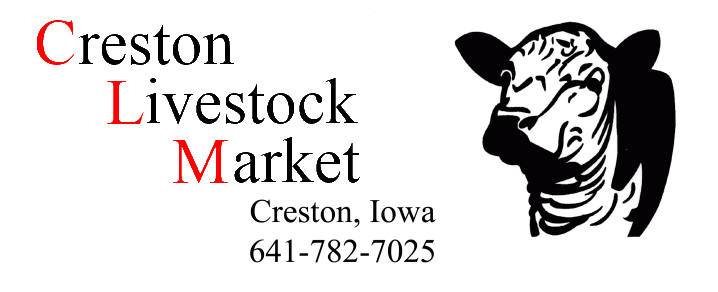 Creston Livestock Market is located in the rolling hills of southwest Iowa, right in the heart of cow/calf country!
We serve cattle producers in Southwest/Southcentral Iowa and Northern Missouri.

We sell all classes of cattle including feeders, bred heifers, bred cows, and slaughter animals.

Our Regular sales are held on Fridays, with special Wednesday sales in November thru March

May-August we are on our Summer schedule, so check with us for our exact dates!